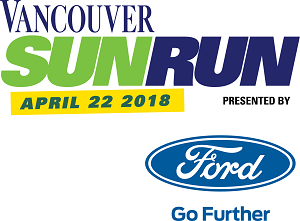 The Vancouver Sun Run has been Canada's largest 10K road race since its inception in 1985. Today, thousands upon thousands descend on the streets of Vancouver each year in celebration of good health and community!
You can take your race to the next level by creating a personal pledge page and running for Ronald McDonald House BC and Yukon.
To run for RMH BC this year, first register for the Vancouver Sun Run and then come back here to sign up for your personal page.
If you can't participate in this year's race, you can still support BC and Yukon families by making a donation. Simply click the Donate button above!
Thank you for helping to keep families together when it matters most.
Donate:
Find a Participant or Team:
Participate: